Insulation
If you're looking for insulation in Cincinnati, insulation in Kentucky, or insultation in Dayton, P&G Property Solutions wants your business. Adding Attic Insulation or Crawl Space Insulation to your home saves you big on your home energy bills. It is estimated a home can lose as much as 40% of its heat through the roof due to poor attic insulation. In this region a home is supposed to have at least 17 inches of blown-in fiberglass insulation in order to provide up to 25% to 30% energy savings.
P&G offers Fiber Glass insulation for attics, crawl spaces and most wall insulation projects.
When it comes to Fiber Glass insulation, P&G offers insulation from one of the biggest names in the industry – Owens Corning.
The reason we only offer fiberglass insulation for your attic insulation needs is fiberglass is an extremely great insulator. Not only does it reduce your energy bills, the project costs for installation are also very affordable. Typically a homeowner recoups their project investment within 12-18 months.
The Attic Insulator
P&G Property Solutions offers a great attic step insulation solution, "The Attic Insulator". Pull down attic steps are a weak spot in your home's insulation barrier.
Attic Steps from the store come with a thin layer of insulation fastened to them, however this insulation layer is insufficent when it comes to an insulation level which will reduce energy costs and make your home more comfortable. By insulating your attic steps with the Attic Insulator you will reduce your homes energy costs up to 20%.
GreenGuard Certified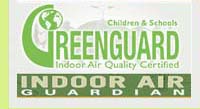 Green Guard Indoor Certified means air quality safety. The GreenGaurd Enviromental Institute is one of the most recognized and highly regarded third-party product certifications for testing VOC emissions.
In addition to the GreenGuard certification, Owens Corning Pink Fiber Glass Insulation obtained the more exacting GREENGUARD Children & Schools certification.
If it's proven safe for children and schools, don't you want it in your home or business?
Pink is Green

Scientific Certification Systems provides independent verification of recycled content in building materials. At 35%, Owens Corning PINK FIBER GLASS Insulation has the highest certified recycled glass content in the industry.
Owens Corning Pink Insulation is Energy Star rated.
Fiber Glass vs. Cellulose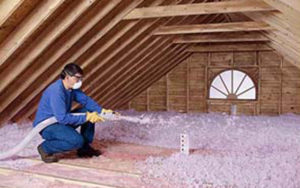 THERMAL PERFORMANCE
Fiber Glass: Blown-in Fiberglass experiences less than 2% settling and delivers longlasting insulation value for your home.
Cellulose: can experience up to 25% settling, losing 15 to 25 percent of its R-value. Installers must apply "initial installed thickness" listing on bag to get the desired R-value. In other words, apply more product to assure R-value remains at desired level for future concerns.
FIRE RESISTANCE
Fiber Glass: Owens Corning Pink Fiber Glass is NATURALLY NON-COMBUSTABLE and is classified as such per ASTM E 136.
Cellulose: is made from recycled paper and other wood-based combustible materials. It must be treated with fire-retardant chemicals to be acceptable for use in any type of building construction.
ACOUSTICAL PERFORMANCE
Results from independent laboratories show little wall noise dampening difference between Fiber Glass and Cellulose.
CELLULOSE MOISTURE PROBLEMS
Fiber Glass: is non-absorbent and is installed dry.
Cellulose: is naturally absorbent and can hold water if you should have a roofing leak.